There is no right time or age to start something good, especially when it's healthy for your body and mind. Agree?
A Marwari couple Aditya Sharma and his wife Gayatri Sharma became a source of immense inspiration for a number of people after they made up mind of shedding extra kilos. 40 years old Aditya was 72 kgs while Gayatri was 60 kgs when they started their weight-loss journey.
This is how they used to look like: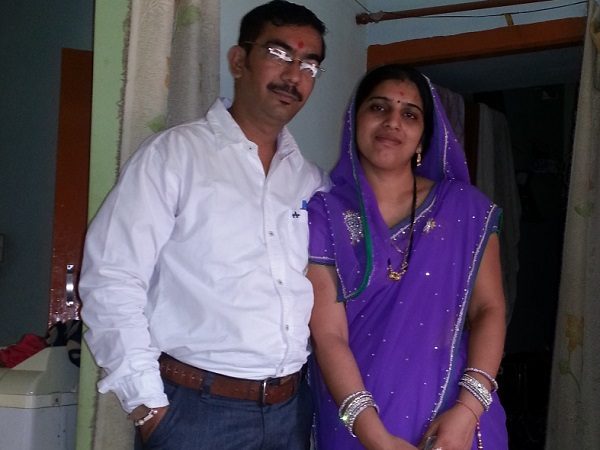 Even though their respective weights appear to be normal, they felt the need of a change in their daily routine and their transformation photos will take your breath away.
Belonging to a Marwari family, it was natural for Aditya to face criticism and negative remarks when he decided to lose weight by bringing a change in diet and lifestyle. As per him, he had to make much effort for convincing his family as just like every mother, his mom too wished to feed him the food that she cooked and it was difficult for her to see him avoiding delicious meals or sweet delicacies. His family members were also afraid that he may fall ill after following such a strict diet and workout routine.
Aditya has always been concerned about his physique; however when his shirts didn't fit him at all, he determined to go for a fitter and slimmer physique. He adapted an utterly different lifestyle for the next 3 months and the result was astonishing as he focused on consuming nutritious food along with regular workout.
His family was concerned about his health while others took a jibe at him for this change in lifestyle. Nevertheless, he continued his routine without paying attention to any negative remark.
All his efforts and hard work paid off as percentage of his body fat reduced to 8% and the man shed 20 kgs in just several months. Subsequent to putting off extra fat, he started working on getting lean muscles and soon his abs began taking shape. Amazingly after this notable change, many persons used to take his advice to stay in shape.
This is how the couple looks like now: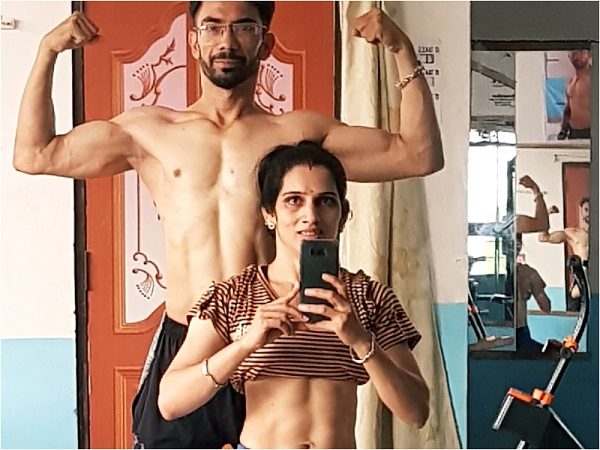 It's creditable on the part of his wife to support him throughout his journey, not only emotionally but also by beginning her own fitness journey for giving him company. She is a homemaker and has two children but she carried out all her responsibilities and at the same time, concentrated on her diet and workout regime that resulted in her shedding 11 kgs in 3 months. Needless to say, she looks much younger now with a waistline of just 25 inches.
Even more surprisingly, she also studied during this period and cleared the course of nutrition expert from a well-known institute. The couple has become nutrition consultants and offers training to clients.
As far as their diet is concerned, they used to consume just soya chunks and paneer in breakfast and lunch while rice was used in place of paneer in dinner. They also had cheat days when they used to eat just anything they wanted.
Talking about workout, they did exercises for 6 days in a week and laid emphasis on two parts daily along with abs workout on alternate days.
Now after they have achieved their desired physique, the couple wants to help others by venturing more in the fitness industry.