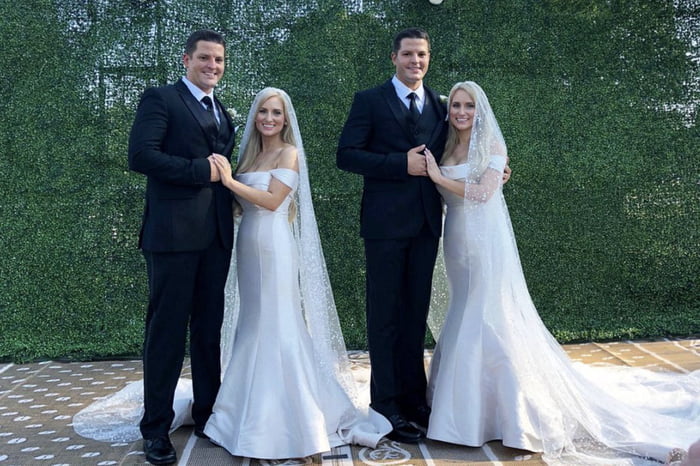 Identical twin sisters Brittany and Briana Deane, 32, made sure everything looked exactly the same on their wedding day.
They are married to brothers Josh and Jeremy Slayers, at the Twins Days Festival in Twinsburg.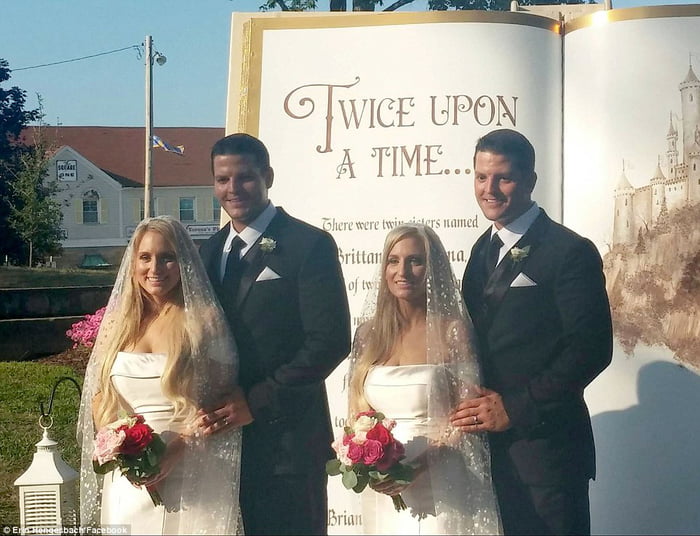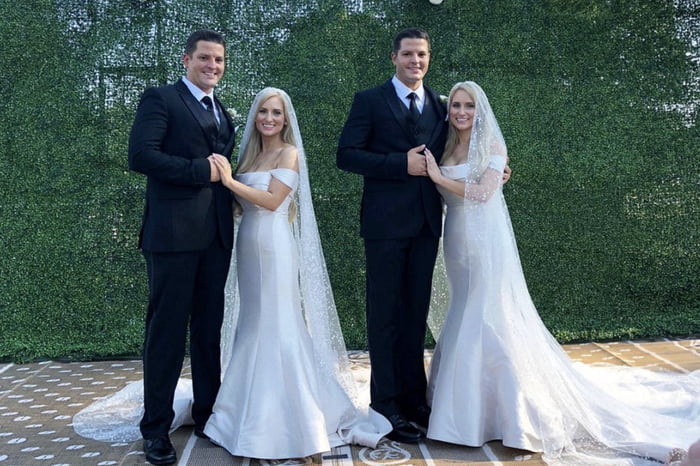 They were married by identical twin ministers during the ceremony, which was themed 'Twice Upon a Time'.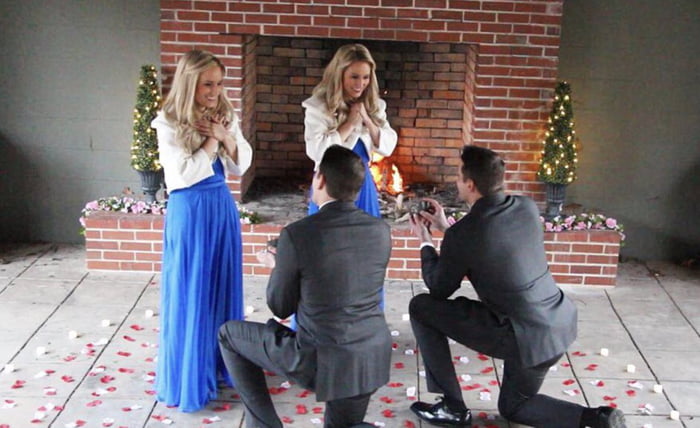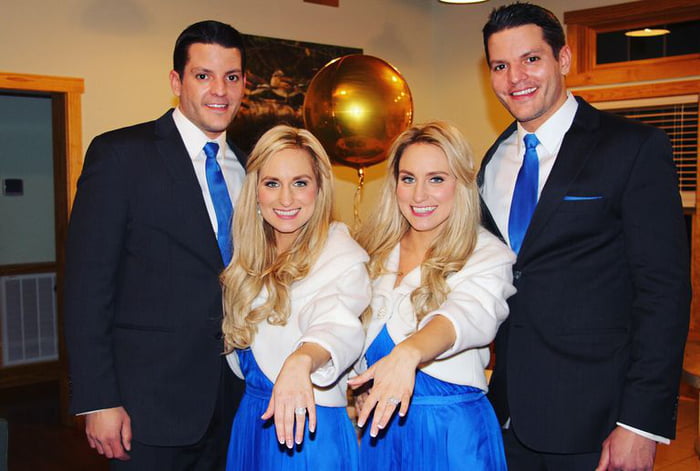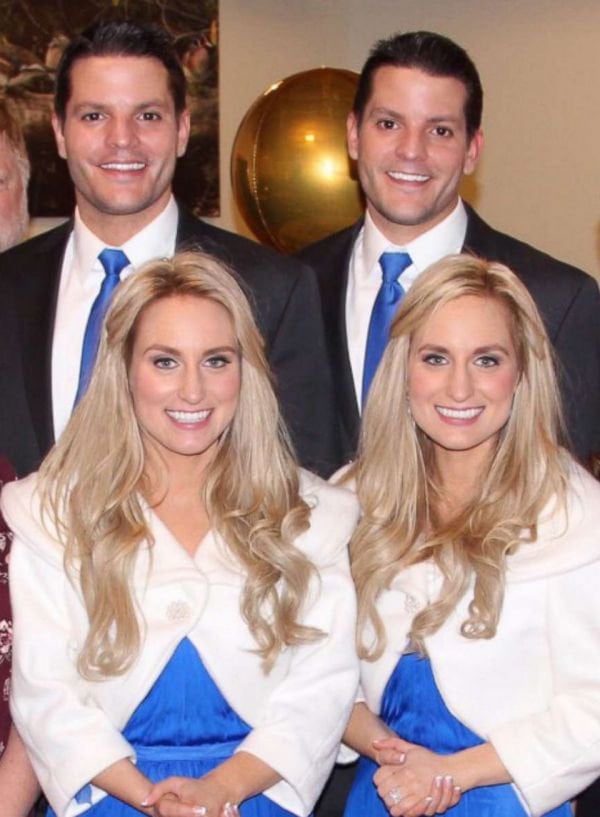 The couples first met at the annual twins festival, both brothers Jeremy and Josh they knew immediately that they were going to marry the sisters one day.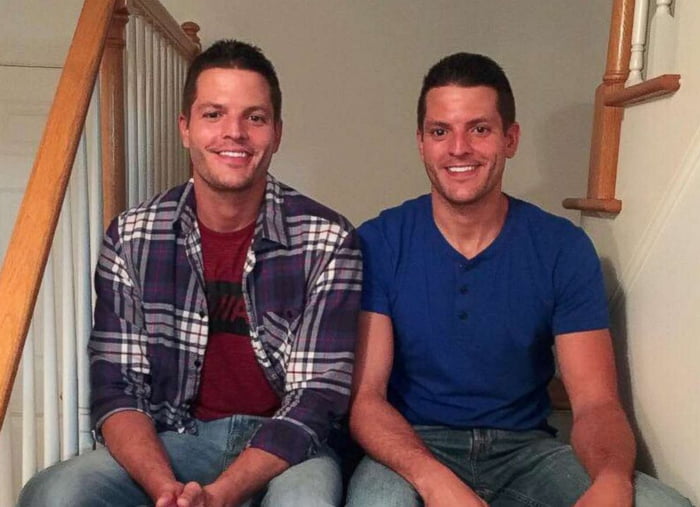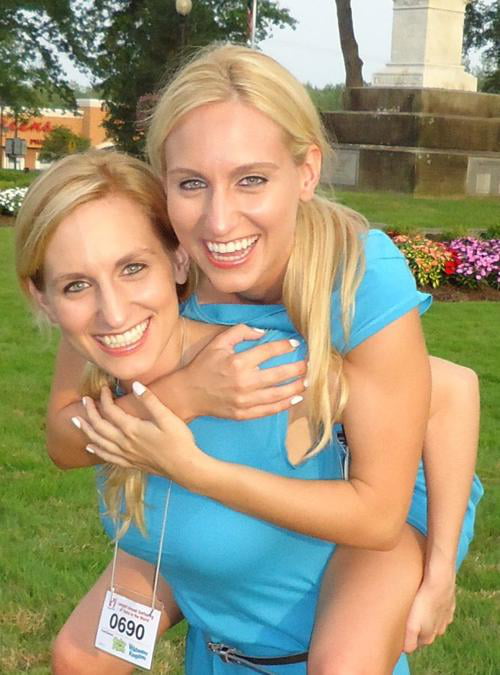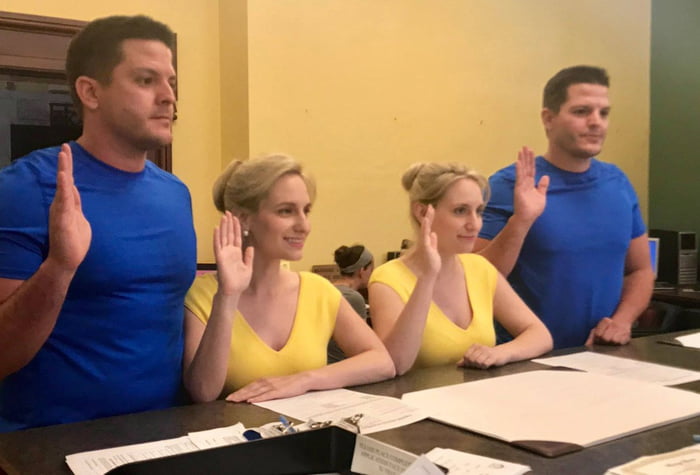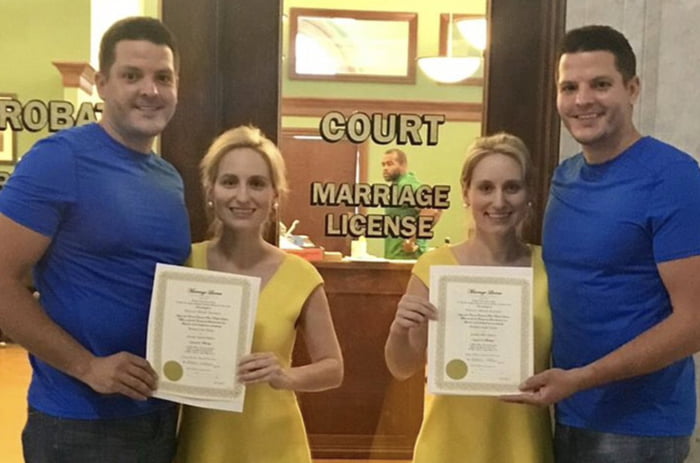 'We imagine it will be like two moms and two dads,' Brittany said, 'All raising our families together.'