The former Indian skipper and the head coach of India's cricket team, Ravi Shastri is always in news for mixed reasons. However, we just can't deny the essential fact that he is a favourite of trollers who leave no chance to mock him on social media whenever a pic of the former cricketer goes viral.
A similar incident has taken place once again but this time Ravi Shastri is in news not for his antics or photos but due to an image of his look-alike that has gone viral on the Internet, especially on Twitter.
First of all, take a look at the viral photo: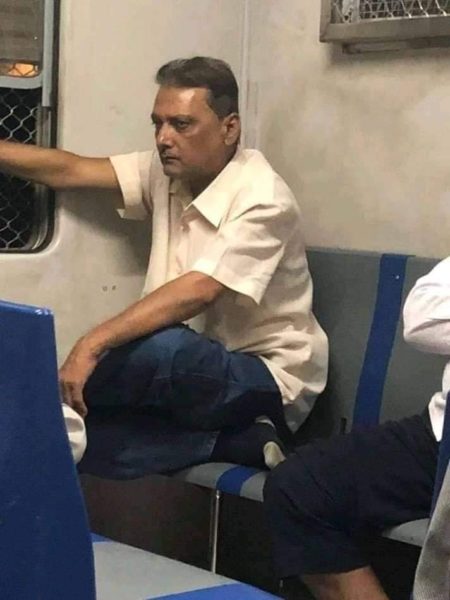 Doesn't he look pretty similar to Ravi Shastri?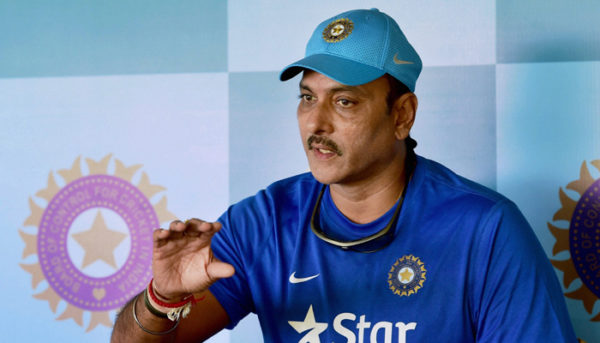 Well, he definitely does! And even Twitter thinks so! Consequently, the micro-blogging site is flooded with hilarious reactions and rib-tickling memes in which people took a jibe at the Indian coach by means of funny captions that are intended to tell as to why he is looking so upset or displeased in the image.
Check out some of the selected tweets:
When BCCI refuse to pay your travel allowances pic.twitter.com/MdgZl71925

— DJ 🎧 (@djaywalebabu) November 4, 2018
#2
Reaction of RaviShastri when it's match day and Virat kohli isn't playing #INDvWi pic.twitter.com/LTp7FNfc7a

— @muthayyab_ali (@immali14) November 4, 2018
#3
When they don't give you 🥃 in dressing room! pic.twitter.com/ZZPwEfzpy4

— Shivam Aks (@AksShivam) November 4, 2018
#4
When you realized indian cricket team is very good even without you.. pic.twitter.com/n0fWIdB7Qf

— Faizan Hamid (@TheSRKExpress) November 4, 2018
#5
What is #RaviShastri doing in local ???? 😂😂😂#INDvWI #India #INDvsWI #INDvWIN pic.twitter.com/aUJq9Ubfvy

— @Dreamer_Rebel🇮🇳 (@Nielesh_9) November 4, 2018
#6
Ravi Shastri's reaction when he heard the entire stock of Old Monks in his hotel is finished.. pic.twitter.com/A9vUtpv93G

— NSK (@nandanskulkarn1) November 4, 2018
#7
Ravi Shastri before Worldcup2019
Ravi Shastri after Worldcup2019. pic.twitter.com/cq0K4pwf7W

— 🐿 (@theesmaarkhan) November 4, 2018
#8
Ravi shastri if rohit becomes permanent captain 😂😂😂#MakeRohitIndianCaptain pic.twitter.com/iKP5WOjCJL

— R E B E L (@Gadhvilaxman) November 4, 2018
#9
Virat se bottle manga tha, chilla diya mujhpe

Areh rocket ke liye chahiye tha. pic.twitter.com/oFWYPBcBK8

— Thain Thain Chikna (@Madan_Chikna) November 4, 2018
#10
when bcci refused to pay your liquor bills. pic.twitter.com/0PtrOQ0HFX

— capt. (@thephukdi) November 4, 2018
This is not for the first time that Ravi Shastri has been trolled on social media and earlier too when a pic in which he appeared to be drunk and another one wherein his pot belly was clearly visible made him an object of mockery on Twitter.
Well, not much is known about his look-alike whose photo has gone viral but it has indeed given enough fodder to Twitterati to have a field day.