We all are aware of the fact that whenever it's an Aamir Khan film, it has to be SUPERHIT. However, our perception has changed after the release of Thugs of Hindostan.
Yes, although it stars Aamir Khan and Amitabh Bachchan, it has proved to be a DISASTER. It has been 2 years now that the film was being made, and we all had high expectations from the same.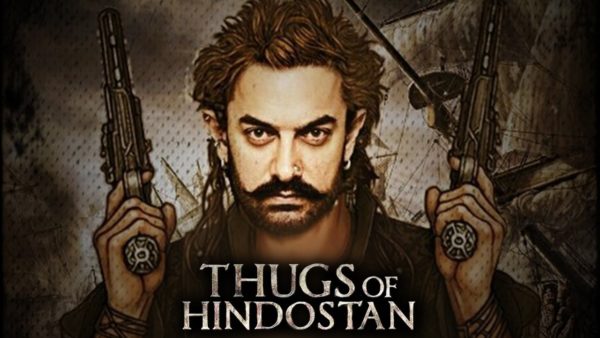 It hit the big screens today and people are very disappointed. Theaters were flocked due to popular starcast, but the content of film ruined it all.
Since morning, Twitter is filled with disgusting reactions. Audience just can't believe that an Aamir Khan film can be so bad.
Here are some reactions that we found on social media;
Waste of money!
#ThugsofHindostan – Complete waste of Money, Talent & Resources, Aamir Khan weakest film this decade. Shoddy Screenplay, Mundane action sequences ,extremely lousy direction & a bygone story defines thugs of Hindostan. Not even massy enough. Rating- 🌟

— Sumit kadel (@SumitkadeI) November 8, 2018
Even Taran Adarsh tweeted
#OneWordReview…#ThugsOfHindostan: DISAPPOINTING.
Rating: ⭐️⭐️
All that glitters is NOT gold… Holds true for #TOH… Some engrossing moments in the first hour, that's about it… Formula-ridden plot, screenplay of convenience, shoddy direction are the main culprits… 👎👎👎

— taran adarsh (@taran_adarsh) November 8, 2018
Occupancy!
Occupancy 😂😂😂😭😭#ThugsOfHindostan pic.twitter.com/OeORxnCC91

— SHAH RUKH KHAN (@IamSRKzFanBoy) November 8, 2018
Haha!
#ThugsOfHindostan
When you come out after watching Thugs of Hindostan!!

— #HowFootballSavedHumans (@Asad00635360) November 8, 2018
Security guard be like!
Security guard to Audience in Interval…#ThugsOfHindostan pic.twitter.com/qvVF52Myv1

— Deep Valesha (@Deepvalesha1) November 8, 2018
LOL!
When you book tickets of #ThugsOfHindostan for evening Show ! 😐 pic.twitter.com/Rjstx7nWny

— Name cannot be blank (@LadkaSarcastic) November 8, 2018
Yet making crap!
Yashraj casting Aamir and Amitabh in a movie and yet making crap. #ThugsOfHindostan pic.twitter.com/DFjiyQo6p0

— SAGAR (@sagarcasm) November 8, 2018
Audience reaction!
Audience reaction while watching #ThugsOfHindostan in theatres😁 #ThugsOfHindustan pic.twitter.com/794Vq8kOKu

— Deep Valesha (@Deepvalesha1) November 8, 2018
Just 20 minutes!
Audience after watching #ThugsOfHindostan for 20 minutes pic.twitter.com/RCkMaEZd7T

— Burning Dezire. (@iam_za1d) November 8, 2018
Biggest disaster!
#ThugsOfHindostan is the
BIGGEST DISASTER OF THE YEAR

Such a bad film, Doesn't deserve to collect even 50rs forget abt 200cr or 300cr….

Film will Wrap up Under 180cr

BIGGEST DISASTER of @aamir_khan Career….

1.5*/5

— Rohit Jaiswal (@rohitjswl01) November 8, 2018
Jaya Bachchan be like!
Jaya Bachchan to Abhishek Bachchan after poor #ThugsOfHindostan review pic.twitter.com/gfo2lEz7Eu

— Kanatunga ❁ (@Kanatunga) November 8, 2018
So after these reviews, we feel that Thugs of Hindostan is definitely not worth watching in theaters. What do you feel?