So, the rains have played spoilsport at the much awaited India Vs. Australia match in Melbourne today. India was all set to fight against Australia today at the Melbourne Cricket Ground, but alas.
It had earlier been predicted that Friday would see rain showers in Melbourne, and the rain gods lived up to their promise. This was an important match for India, considering that India had lost the first T201 by just four runs. However, the stars were not in our favour today.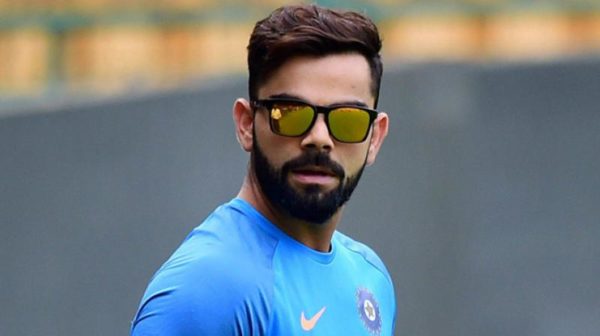 But don't worry, there's something we have in store for you, which can help lighten your mood. So, apparently, there is a Virat Kohli parody account on Twitter, which goes by the handle, @imVlkohli. The twitter profile has become immensely popular recently owing to certain really hilarious posts and tweets.
Everybody knows that Virat Kohli endorses some of the biggest brands in the country and around the world. However, the over the top endorsements can be slightly annoying at times. Taking advantage of this, the parody account comes up with tweets like this:
If it's multiple brands in one tweet, it's gotta be Virat!
After the match today was interrupted by the rains, Virat Kohli was captured at the stadium, looking rather morose and gloomy. He seemed to be really upset about the weather, which is something that we can totally relate to. However, the image was immediately picked up by Netizens and memes started emerging.

Of course, the parody account makers couldn't sit still either. On November 21, which too saw heavy rains in Melbourne, @imVlkohli posted:
They didn't stop there. You have to see the second post which was tweeted today:
Are you laughing? 'Cause we sure are! Wonder what Virat has to say on this!