he 6th episode of Koffee With Karan, which saw Arjun Kapoor and his sister Janhvi Kapoor together on such a platform for the first time, was downright relatable.
Both Arjun and Janhvi were candid and frank and opened up about a lot of things which included their relationship, their equation with their dad, Boney Kapoor, Sridevi's death and the toll it took on them and also their love lives.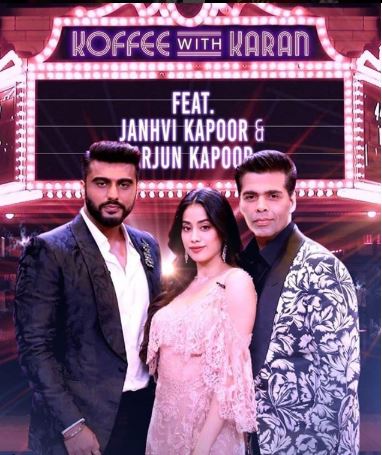 The episode also saw certain revelations. For instance, Janhvi firmly said that Ishaan Khatter was just a good friend. But then again, this is one of the most common lies that Bollywood actors tell us, right? Even Arjun Kapoor admitted that he was not single and was even open to the idea of marriage.
The rapid fire round was great fun too. We saw some really honest answers, with Janhvi performing really well for her Koffee debut. Even Karan seemed to think so and she ended up winning that round.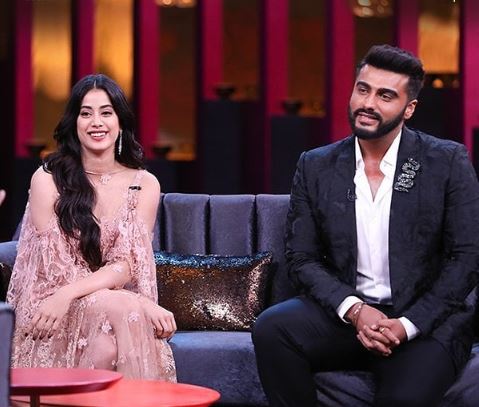 However, the best part was when Karan asked her that if she were to open an account on an online dating app, what would her bio be? Janhvi spontaneously replied that she would write, "Cute but psycho".
She later added that she would rather use the popular app, Zomato to find a date. When asked why, she replied that through Zomato, she could check out the restaurant and cuisine preferences of other people and decide accordingly.
Because of course, you can't date a person who doesn't like the same food as you do, right?
While this candid reply was much appreciated, Zomato responded immediately by saying,
And guess what, millennials agree. Check out some of the comments here:
He said it!
They really should consider it!
Janhvi, are you?
We'd certainly try that out!
Do you agree with these guys? 'Cause we sure do!